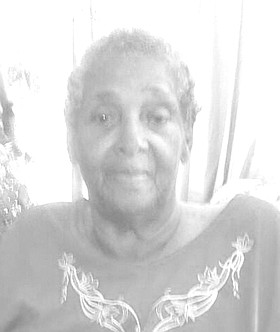 Volola Virginia Archer
unknown - unknown
Volola Virginia Archer, age 78 years of Binley Lane, died at her residence on Saturday November 24, 2018.

She is survived by her five sons: Hartley, Brudnell, Kevin, Keith and Sheldon Archer; her three daughters: Hartrice, Freanza and Vanessa; numerous grandchildren; two daughters-in-law: Shan and Mitzie Archer and a host of other relatives and friends.
 Funeral arrangements will be announced at a later date.