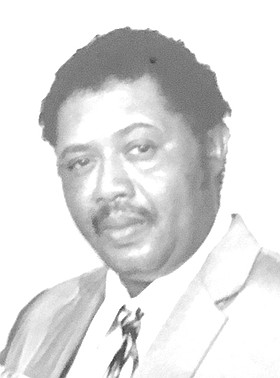 Philip "Cow Boy, Philly" Kenneth Wesley Turnquest
unknown - unknown
Funeral Service for Philip Kenneth Wesley Turnquest age 56 affectionately called 
"Cow Boy" "Philly" a resident of Podoleo Street, who died at the Princess Margaret Hospital Thursday October 11th , will be held 11:00 a.m. Saturday October 20th, 2018 at Prevailing Church Of God In Christ Deveaux Street. Pastor Sandra Burns assisted by Pastor Patrick Coakley and conducted by Sister Ann Coakley will officiate and interment will follow in Woodlawn Gardens Soldier Road.
Left to cherish his memories are his wife: Lenora Turnquest, his children: Philip Turnquest Jr., Chandra Hepburn and Vanessa King; siblings: Sandra and Mark Turnquest; niece: Marcia Meeres; nephew: Marc Turnquest; uncle: Leonard Hutcheson Jr.; aunt: Sally Hutcheson; grandniece: Lashawnte Miller; grandkids: Alynden Munroe, Joenesha Storr, D'vonae Darling, Na'Kyden and Lionel Rolle; cousins: Nakia, Leonard III, Marcus, Dion and Raquel Hutcheson; mother-in-law: Eleanor Forbes; aunts-in-law: Orient Edgecombe, Brenda Forbes and Cilivia Forbes (New York); uncle-in-law: Philip Forbes; sisters-in-law: Shamala, Latessa and Latonya McPhee and Rochelle Forbes; brothers-in-law: Sandy McPhee and Philip Daxon; nieces-in-law: Deathra Pratt, Kentae Hart, Jacara Forbes, Alexis Brown, Sandy and Shandy McPhee, Brittany Pena, nephews-in-law: Shabazz Edgecombe, Jameson Pratt, Latrell Hart, Latrae Rahming and Daniel Strapp; cousins: Shantell Moxey, Shandera Rolle, Shanell Bowe, and Tevon Rolle; Godchild: Rajiv Brown.
Other close relatives and friends including: Margo Fowler and family, Brian Wilson and family, Sidney Chea and family, Eugene Wong and family, Icelyn Rolle and family, Maria Hutcheson and family, Lynette Pintard and Family, Theresa Burrows and family, Ronald Martin Jr. and family, Dominique Dean and family, Lola Nesbitt and family,T he Major, Brown, Miller, Darville, Ramsey, Rolle, and Frazier Families, Tavaris Rahming, Devon Darling, Lionel Rolle, Apolonia Stuart, Charlese Watson, Wendy Horton, The staff of The Broadcasting Cooperation of The Bahamas, The staff of The National Insurance Board, The staff of John Chea and Sons, The staff of Securities Commission of The Bahamas, The Hon. Marvin Dames, Minister of National Security & Member of Parliament, Executive Members of the Mt. Moriah Association Constituency, The entire management and staff of The Department of Agriculture, The Prevailing Church Family, the staff of PMH especially Male Surgical I and II, and many other relatives and friends too numerous to mention.
Relatives and friends may pay their last repects at THE CHAPEL OF MEMORIES THE NEW COMMONWEALTH FUNERAL HOME INDEPENDENCE DRIVE Friday from 11:00-7:00 p.m. and at the church Saturday from 10:00 a.m. to service time.