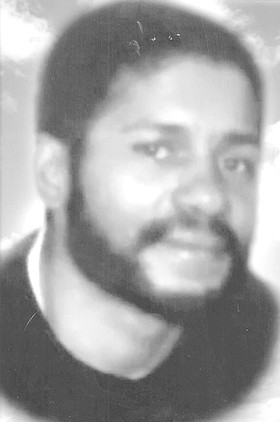 James Moss
unknown - unknown
Mr. James Moss of Manhattan, New York, who died on Sunday, 3rd March, 2019 will be held on Friday, 5th April, 2019 at St. Barnabas Anglican Parish, Wulff and Baillou Hill Roads. Fr. Basil Tynes will officiate. Cremation was held.
Predeceased by his Parents: Louise Moss-Viaer and Anthony Viaer Grandparents: Curtis Sr. & Eloise Moss of Manhattan, New York, Uncle: Curtis Moss Jr. of New York and Aunt: Celeta Moss-Zonicle of Nassau.
He is survived by his Son Neal Dixon; Daughters: Khaya Baker, Antoinette Keith and Shakira Dixon
Granddaughter: Leah Baker; Adopted sister & cousin: Shemeca Moss;
Aunts: Beverley Moss-Robinson, Willamae Albury
Cousins: Whitley Humes, Ivis Segura, Glen, Eden, Charles, Lilis, Deserene, Carlton and Audley Zonicle, Lydia Wallace, Rhonda Tedder, Grace Mc Cormick, Kara Moss Sharon Webbe, Shamia Saunders Shawineque, Tiffany, Jeanine and Raymond Moss, Lily Benson, Edna Albury, Evans Moss and Family, Eunice Green-Fernander, Rev. Dr. Edna Lopez, Juliette Rose-Wilson, Esther Joy and Stephanie Sargent, E. George Moss, Veronica Rigby, Cassius Moss and family, Shannel Green, Rosemary Gaitor and Maxine Moss.
A Host of Other Relative & Friends including: Brenda, Shirley, Pia, Chet and Adrian Ferguson,
Judy B., Mariam, Vanessa, Judy, Eboni, Debra Neymour, Vanessa Ramdahan, Gordon Humes, Renamae Pintard, Wendy Humes, Kelly H., Beverly G. Green and Family, Ferguson Family, Cox Family, Co-ops NYC, The Church of the Intercession Episcopal Church, St. Barnabas Church Family. C S 200 Public School, Unity Funeral Home (Harlem, NYC ) Staff & parents of Blairwood Academy, Management & Staff Rock of Ages Funeral Chapel.