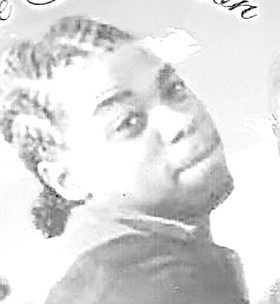 Prinston Rolle
unknown - unknown
Funeral Service for Prinston Rolle, age 24 0f #2 Mount Tabor Estate, East will be held on Saturday, April 13th, 2019 at 11:00 am at Good Shepherd Church Of God, Ida Street. Officiating will be Rev. Dr. Shervin L. Smith, assisted by other Ministers of the Gospel. Interment will follow in the Southern Cemetery, Cowpen and Spikenard Roads.
Left with cherished memories are his Parents, Gary & Tina Rolle; 1 son Cameron Rolle; 2 Brothers, Gary Jr & Matteo Rolle, 2 Sisters Garanique & Brickell Rolle, Grand Parents: Robert & Virginia McCartney, Hiram & Suziemae Rolle; 2 Nephews: Eliud & Gabe Rolle, 1 Niece: Ry'ann Munnings, Aunts & Uncles: Jenetta & Tony Lowe of (Freeport), Evangelist Estherlyn & Benjamin Lanoix of (Florida), Kimberly & Bradley Saunders, Portia Rolle & Angela & Philip Knowles of (South Andros),Portia Rahming, Stephanie Rolle, Natasha & Luther Riley, Savenia, Sophia, & Latoya Rolle, Torneish & Jason Romer, Prinston & Ann Rolle, Edith Turnquest, Patrick Kemp, George & Kendal Munnings, Urie, Garvin & Lance Rolle & James Bain. Grand Aunts & Uncles: Olga & Jerome Strachan, Ruby & Charles Sturrup of (Freeport), Rev Victoria Burrows, Joycelyn Frazier, Ernest & Sandra Barr, Prophetess Ellen & Elder George McCartney, Herbert & Valarie, Bishop Dr. George Jr & Min Toni Barr, Richard & Lavern, Alpheus & Alexander Barr, Eleanor Rolle, Philip & Brenda, Elisha & Mislene, Stephen & Shakeya, Christine Oliver, Laura Roberts, Maritha Smith, Elizabeth & Willie Davis, Joseph & Eleithamae Mackey, Elahmae & Samuel Rodgers, Eglahmae & Habakkuk Ferguson, Rev Dinahmae Mackey, Mathred & Ezekiel Major, Dedon & Kimberly Mackey, Hazel & Joseph Saunders, Francella Dean, Leila, Estelle, Anne, Eric & Shirley Carey, Anthony & Zoriant Munnings, Allan, Eldora, Inspector Philip & Corporal Charles Munnings, Evanmae Archer & Stanford & Hubert Duncombe, Cousins: Kal-El, Mya and Tony Lowe Jr, Hikeitho, Javaro &Ebony, Alijah, Olivia & Jayla Munnings, Shamara, Jhenesis, & Joseph Pollard, Andre ,Frediqua & Destiny Rolle, Jewel Brown, Rashad & Delano Burrows, Latisha Davis, Dwight Moss, Aiesha & Ricardo Saunders, Bradley & Everlette Woodside, Dremeko & Keva, Philisa & Kevea Knowles, Zarnesha, Zantia, Zenard Rolle, Rayon Reid, Pedro Bodie, Sidney &Temple ,Lakeithera Johnson, Aleisha, Nathan, harmony, Mariah & Jj Erica (hope),Senovia, Rashanda Sands, Princess, Daniel, Daniella, Zaryra & Nev'aeh Demeritte, Deon &Diana Kelly, Shardae, Chante, Simon Jr. & Channae Richardson, Renaldo, Renardo, Gerard, Everette, Lyntino, Moniqua, Nia, Denay, Kenderia, Barrinique, Rashae Theodora, Philip, Steffan, Toyeisha, Fred, Daniel, Garvin Jr. Kamani, Zyon, Bre'el, Jason Jr., Samantha, Wendy & Ira Mcphee, Lathario, Anfernee, Iranique, Sherese, Rodnika and Denise Rolle, Deansley, Delroy, Delgardo, Carlos, Demetrius, Rashad, Ann & Wellie Stuart, Patsy & Eric McGregor, Rosie, Monica, Gwendolyn & Cynthia Johnson, David Moss, Rita, Michelle, Dorothy & Tony Marshall, Willlicy &Julian Bethel, Lolita & Kristie, Philippa & Ortnell Wilson Tonia, Detario, Nekeo, Nekai, Nekell, Shawnell, Darissa & William, Philippa, God Parents, Willicy Bethel, Tyrone Jolly, Rosewell Riley, Micheal Johnson Special Friend: Gerlande Carly Joseph; A host of other relatives and friends including: Matt & Nicole Dicandia, Christopher McDonald, Nikkea Jarrett, Mr. & Mrs.. Franklin Stuart, Alfred & Cathren Taylor & Family, Coakley Family, Estella Gray & Family, Chavonne (Miracle) Kemp, Cassandra Forbes, Yvonne, Rolle Family, Lavern Riley, Dean Family, Williams Family, Margaret Tucker Family ,Good Shepherd Family, Smith Family, King family, Mars Bay South Andros Family, Mt. Tabor Estate East Family, Claridge Road Family, Discount Battery & Tire Family, Elite Security Family, Sandals Royal Bahamian Family and many others too numerous to mention.
The body will repose in the Blessed Redeemer Chapel at Ferguson's Funeral Directors, 7th Terrace Collins Avenue, on Friday from 10:00 am - 5:00 p.m. and at the church on Saturday from 10:00a.m. until service time.