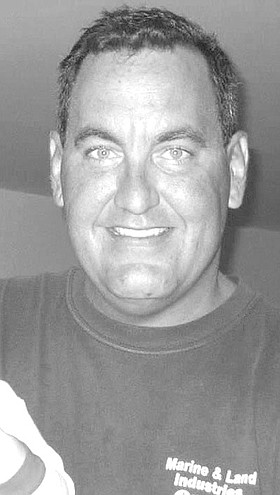 Alexander Scott Rademaker
unknown - unknown
In Loving memory of
Alexander Scott Rademaker, 48
of Columbus Cove, West Bay Street, Nassau, The Bahamas died at Doctors Hospital, Collins Avenue, Nassau, on Saturday, 16th February, 2019.
He was predeceased by his mother, Janet Rademaker.
He is survived by his father, Chris Rademaker; daughter, Anneliese Lucy Rademaker; brothers, Nicolas Rademaker and Ian Rademaker; sisters-in-law, Aisling Rademaker and Lana Rademaker; nieces, Cassy and Emily Rademaker and many other relatives and close friends including Alexandra Klonaris-Ossude, Sasha and Amelia Klonaris, Edward and Jennifer Colson and family, Jeff and Maria Woods, Billy Clarke, Craig Wells, Amos Sanvil, the staff of Harbourside Marine, Paul Mayer, Jimmy and Kim Campbell, Douglas Lorey and Edward Albury.
In lieu of flowers please donate to The Ranfurly Home For Children, P.O. Box N. 1413, Nassau or to Bahamas Air Sea Rescue Association (BASRA), P.O. Box S.S. 6247, Nassau in memory of Alexander Scott Rademaker.