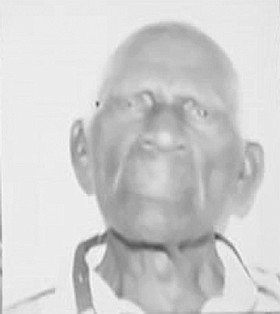 Levi Brown
unknown - unknown
Levi Brown, 87
Service will be held in Freedom Memorial Center's Chapel, Rock Sound, Eleuthera on Friday, February 22, 2019 at 10:00am, in the Garden of Precious Memories Room. Officiating: Pastor Bradley Ferguson of Church of God, Rock Sound, Eleuthera.
Left to Cherish his memories are, Wife: Jestina Brown; Daughters: Ruth Wright and Naomi Brown; Grandchildren: Donnell, Donnette, Donald Jr., Donovan Wright; Great Grand Children: Donald Wright III, Erroll Whylly III; Son-in-Law: Donald Wright; Brothers-in-Law: Boston, Theophilus, James, Anthony Morley; Sisters-in-Law: Viola, Patsy, Isamae, Altamese, Silvia, Geneve Morley. Other Friends and Relatives: David and Sherman Brown, Eulamae Johnson, Harcourt and Nola Brown, Ted, Stacey, Pastor Bradley Ferguson and Family, Agnes Mackey and Family, Marion Butler and Family, Elizabeth Mackey and Family, Isabel Cummings and Family, Pastor Philip Miller and Family, Iva Butler and Family, Evelyn Rolle and Family, Rosetta Miller and Family, Margaret Richards and Family, Veona Minnis and Family, Cleta Morley and Family, Leona Whylly and Family, Chantel Rolle and Family, Alllison Mcqueen and Family, Annismae Curtis and Family, Ishka Rolle and Family, Claudia Wilson and Family, Melanie Smith and Family, Bernadette Sweeting and Family, Dr. Sidney Smith, The Staff of Eleuthera Urban Community Center and the Entire  community of Green Castle and Waterford.
Friends may pay their last respects at Freedom Memorial Center from 8:00am on Thursday, February 21, 2019.