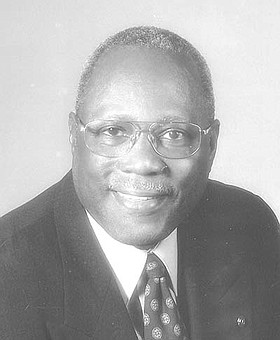 Harcourt Lowell Turnquest
unknown - unknown
Harcourt Lowell Turnquest O.B.E, age 75, of Cape Santa Maria, Long Island died on December 29, 2018.
Funeral Service for Mr. Turnquest will be held at St. Anne's Anglican Church, Fox Hill on Wednesday, 9, January 2019 at !0:00 a.m. Officiating will be Fr. Hugh Barlett assisted by the Venerable Mark Lindsey-Fox.
He is survived by his loving wife of fifty years, Ruth Turnquest; Son: Lowell Turnquest; Daughter: Leslie Ferguson; Adopted Daughter: Deborah Johnson; Daughter-in-Law: Tiffany Turnquest; Son-in-Law: Troi Ferguson Grandchildren: Abigail and Ashley Turnquest and Tichea, Tiana and Tahlia Ferguson: Adopted Grandchildren: Sania Duncombe, Alyia Johnson and Jessica Petsch Sister: Valderine Rumer; Brothers-in-Law: Ernst Rumer, John Lamb of St. Petersburg, Florida and Andrew and George Adderley; Sisters-in-Law: Denise Adderley and Betty Turnquest Nephews: Keith Lamb of California, Kenson (Tanya) Turnquest, Charles Turnquest, Julian (Tanika) Seymour, Adrian (Nicola) Adderley, Aaron Adderley, Kevin (Dynell) Williams, Carlos (Annya) Williams, Jamal and Jason Williams.
Nieces: Michelle (Boubocar) Ba of St. Petersburg, Florida, Kendra (Dwight) Minnis, Stellareese (Clay) Saunders, Andrea and Bernadette Adderley, Chandra (Ryan) Rolle of Miami Florida, Juliette (Larry) James of New Jersey, Lisa (Alex) Paul, Michelle Williams; and a host of other Relatives and Friends including: Ververine Wilmott and family, Margaret Curtis and family, the family of the late E.J. Rolle, the entire Rolle family, Jeff and Lorraine Turnquest, the entire Turnquest family, Rex Major and family, Carmita Johnson and family, Vincent Knowles and family, Ree Bourne, Rodney and Francis Williams, Avis Outten, Jeff and Natasha Henderson, Allie Pratt, Delbert and Ruth Smith, Elouise Gibson, Emily Smith, Maurice Rahming, Timothy Adderley and family, Hugh Shearer, George and Cindy Rathgeber, Sylvia Scriven, Laura Smith, Sophia Lockhart, Father Douglas, Father Mark Fox and Millie Fox. Richard and Taina Dacosta of Niagra Falls, Canada, Asoka and Jeanne Weerasinge of Ottawa, Canada, Al and Jane Weherenburg, Karen and Bernie Teatreault, Gardiner and Claudia Smith, Jackie Hunt, Dr. Marcus Cooper, Dr. Yvette Carter and Nurse Bullard, the North Long Island Community and the Deadman's Cay Community and others too numerous to mention.

There Will Be No Viewing.
Funeral arrangements are entrusted to Butlers' Funeral Homes and Crematorium. Family and friends are welcome to come in to sign the Condolence book at the funeral Home on Ernest and York Streets on Tuesday, 8, January 2109 from 10:300a.m. to 5:00p.m. at Butlers' funeral Homes and Crematorium, Ernest and York Streets and at the church from 9:00a.m. until service time.