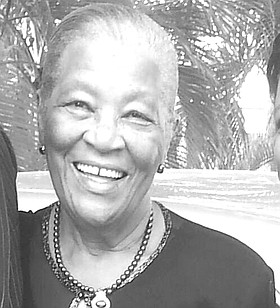 Mary Elizabeth Mortimer Prince
unknown - unknown
Mary Elizabeth Mortimer Prince, 85
of Garden Hills, died on June 30th, 2019 at her residence. 
She is survived by her Children: George and Rodger Mortimer, Andrea Whyms, Pauline Bethell, Jewel Mortimer, Bernadette Mortimer, Allison Garnier, Yvette Prince, Bridgette Storr, Tammy Rolle, Shivaughn Atkinson; Siblings: Bertram Miller, Bede McKenzie and Gloria Miller; Numerous Grandchildren; Nieces, nephews and other relatives and friends who will be listed at a later time.
Funeral Arrangement has been entrusted to Evergreen Mortuary located on Collins Avenue & 5th Terrace.