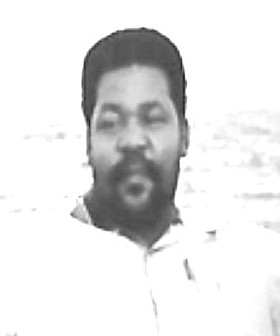 Anthony "Tony" Farquharson
unknown - unknown
Funeral Service
FOR
Anthony "Tony" Farquharson
AGE: 59YRS
Died on May 27th, 2019
Of Nassau Village, formerly of Palm Tree Estates will be held on Sunday 9th, June 2019 at 1:00 p.m. at Living Faith Seventh-Day Adventist Church on Old Trail Road. Officiating will be Pastor Leonardo Rahming Assisted by other Ministers of the Gospel. Interment will follow in Old Trail Cemetery Nassau, Bahamas.
Cherished memories are held by his Wife: Doramae Farquharson; Daughters: Christal Farquharson, Sgt. 2722 Demetria Capron and Anthonique Coleby; Sons: Anthony, Matthew and Constable 2759 Kachino Farquharson; Brothers: Bradley Brown and Dexter Rolle; Grandchildren: Kachino Jr, Athena Farquharson, Davinia and Kaylia Capron; Daughter-in-law: Karen Farquharson; Sons-in-law: Sgt. 933 Kyle Capron and Shaquille Coleby; Nephews: Keith Jr, Kevin, Jamal, Rolley Jr, Mavin Jr, Dimargio, Derick Jr, Lindero, Kendrick, Macadre Hanna and Addison Ferguson; Nieces: Brittany, Brainae, Davevenia, Kieanna, Doniesha, Megan, Lindermae, Melonie, Sheena and Rochelle; Brothers-in-law: Derek and Melton Hanna; Sisters-in-law: Catherine Brown, Suzette Taylor, Linaora Hanna, Lindermae Hanna, Joeanne Gibson, Floence Ferguson, Ingrid Strachan and Sheila Hanna; Uncles: Ormond Brown and Basil Bullard; Aunts: Carrimae, Braciel, Angie, Betty, Donna and Magnola Brown; Grandfather: Donald Brown (Sr. of Vero Beach Florida); Grandnephews & nieces: Angel George, D'kari Stubbs, Shakye Kemp and Jamari Brown; Other numerous relatives and extended friends included: Macus and Shaquille Bain, the entire Princess Margret Hospital Maintenance Department, the entire Palm Tree Estate family, Dennis, Steve Taylor, Sidney Cleare, Reggie, Denise Bowe, Oswel Bain, Deisha Johnson, Estella Smith, Dietrich Scantelbury, Sharon Elli, Kristian King, Melonie Bain, the entire family of Black Point, Farmer's Cay and Rolle's Town, Exuma and the entire Valley Boys Group.
Friends may pay their last respects on Friday in the Jasper Suite at Rock of Ages Funeral Chapel Wulff Road and Pinedale Nassau Bahamas from 10am-2pm and on Saturday at from 12:00 p.m. until service time.