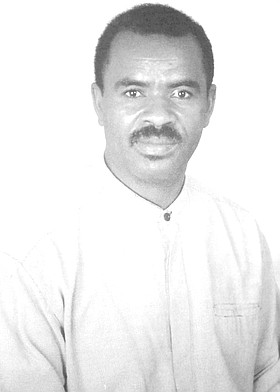 Oris David Campbell I
unknown - unknown
Funeral Service for the late Oris David Campbell I, 66 years of Miller's Heights, Carmichael Road, who died at the Princess Margaret Hospital on Saturday, March 2nd, 2019, will be held at Bahamas Faith Ministries, Carmichael Road, on Friday, 15th March, 2019 at 11:00 a.m. Pastor Dave Burrows assisted by other Ministers of the Gospel will officiate. Cremation will follow.
Left to cherish his fond memories are his three (3) Sons: Orashio, Oneil, Oris II Campbell; four (4) Grandchildren: Orbia, O'Ryan, Aniyah, Oris III Campbell; Daughter-in-law: Andrea Campbell; two (2) Sisters: Jane Campbell and Myrtle Daley; one (1) Brother: Henry Campbell; four (4) Sisters-In-Law: Joycelyn, Jennymae, Clarice and Ruth Campbell; one (1) Brother- In-Law: Edmund Stubbs; Nieces: Eulamae and Patsy Beckford (Bronx, New York) Hazel Joseph (Pierrot), Enith Moss (Sidney), Olive Lightbourne, Annamae Neilly (Ezra), Bettymae (Ft. Lauderdale), Sharmaine and Pearl Brown, Qutel Henry (Gary), Pamela Stubbs, Jacqueline Stubbs, Shavon Stubbs, Esther, Brown, Barbara Roberts, Kim Smith, Denise Finley, Kayla Edgecombe, LaShanda Dugay, Cutelle Heastie, Carla, Janell, Shera, Gardenia and Shena Campbell, Cecile and Laverne Hilton; Nephews: Cedric and Ervin Brown, Adrain, Clement, Lawrence and Neville Stubbs, Rubin, Dwight, Carl Jr., Raymond, Deon, Maurice, Bobby and Krishna Campbell and John Hilton. Other relatives and friends: Ermalou Campbell, Mr. Tyrone Thompson and Family, Rose Gordon and Family, Maxine Johnson, Henry Colebrook, Dr. James Adderley, Anthony and Nolvin Rolle, Maria Nesbitt, DeShan Bain, Apostle David and Rose Butler and family, Elder Ruthmae, Kym, Theodore and Idena Flowers and family, Telcine Russell (Dolan) and family, Marsha and Kendrick Austin, Ramonda Black and family, Ernestine Ferguson and family, Michelle and Rachelle Austin , Katy and family, (a host of grandnieces, nephews and cousins), The Traveling Brothers Group and their families, BFM Family, Nurse Angela Campbell, Nurse Joseph of Male Surgical III, the Miller's Heights Family, Management & Staff of Southside Medical Clinic. Special thanks to: Olive Lightbourne, Hazel Brown, Joseph and Mr. Tyrone Thompson.
Relatives and friends may pay their respects at Grace Funeral Home, #36 Rosetta Street, Palmdale, on Thursday (TODAY) from 10:00 a.m. to 6:00 p.m. and on Friday at the church from 10:00 a.m. until service time.