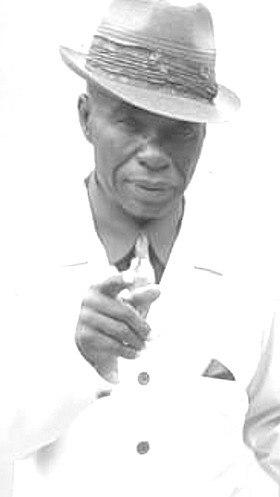 Charles "Dr. Bugs" Edward Deveaux
unknown - unknown
Funeral Service for Charles "Dr. Bugs" Edward Deveaux 64, of Ferguson Street, will be held on Saturday May 11 , 2019 at 10:00 a.m. at St. Joseph's Catholic Church, Boyd Road. Officiating will be Deacon Peter Jones.  Interment will follow in the Church's Cemetery .
Left to cherish his Precious Memories: 
Sons: Charles Jr, Christon ,Christopher, Charles lll and Cassius Deveaux; Daughters: Melinda, Sonia, Charlene and Charlinda Deveaux; Daughter-in-law: Keithra Deveaux; Sisters: Dressler Brown of Miami,Florida and Mary Hutchinson; Brother-in-law: John Hutchinson; Aunt: Merly  Conyese  of  Blanket Sound Andros; Uncles Othnell Colebrooke  a blanket sound Andros Tryum Deveaux 
Grandchildren:  Anishka, Dinero, Darriel, Deja, Kristanik, Jaden, Krystia, Caleb, Caiden, Taijah,  Aidyn Marcellus,  Aldyn, Marcellus, Eldon Jr. and Miracle; Great grandchildren : Delvin and Tatum 
Nieces : Sandra Sweeting, Brenda McFall,  Charmaine Sands of Houston Texas Charmaine cope of Atlanta Georgia Sony and Nellie Brown of Miami Florida and June Hutchinson
Nephews:  Michael Sands, Terrance Sands, Jeffrey Brown, Jamara Humes, Dwayne flowers of Miami Florida, Philip Saunders, Jason and Jerome Hutchinson
Grand nieces and nephews:  Elder Tonette Rodgers, Terez Kemp,Tennille Tarpley, Tamika McKenzie Jatara Sands, Latoya Roberts,  Evangelist Shauna Sands, Marcian Sands, Jermaine, Raheem, Perez T'keya Touren Sands, Tiffany Murray, Shenique Webb, Samuel, Raymond and Ramon McFall,Tanisha and Regine Brown Kizia and Jamaro Humes Jr.Cousins :Bursel and Dedrie Woods, Mabel Newton Janis Woods Linda Outten, Barbara Reckley, Jerome Woods, Suzanne Smith, Brenda Adriana and Anthony Jones  Satella  Kelly.
Numerous relatives and Friends including: Justin, Zavion, Dawn and Amore Rodgers, Philip,  Pastor Enid Clark, Brian and Mark Christie and family Wade Watson Eugene Pickstock the entire Bain and Grants town community, Miss Wallace, Miss McIntosh and the entire staff of the University of the Bahamas , Travis Robinson MP, Mark Hanna, Linda Smith, Margaret Bethel, Claudette Ferguson and family the Stevens Family, Bain Town young doctors, Marie Johnson, Leslie and Vernon Rolle and family Terrell Clark ,Adriana Gibson ,Michael Hyler and Donnie Miller and family. If we mistakenly left anyone out please excuse us in our time of bereavement.
Viewing will be held in the Legacy Suite of Vaughn O. Jones Memorial Center on Friday from 11:00 a.m. until 5:00 p.m and on Saturday the Church from 9:00 a.m. until service time.