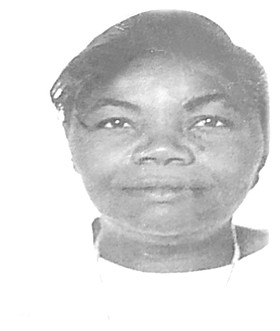 FILIA JEAN
unknown - unknown
The Children of MRS. FILIA JEAN, age 66 years of Cowpen Road, and formerly of St. Du Nord Haiti, announces the death of their Mother who died on Thursday, November 21st, 2019.
Sons: Reynold, Kensley, Nikita, Mark, Kevin and Kelly Jean; Grandchildren: Ryshon Simms, Reymond, Renae, Marcus, Michelle, Keano and Mark Jean Jr.; Brothers: Walter and Eugene Francis; Sisters: Madame Elizer and Joseph (Marietha Francois); Nieces: Beverly, Eugena, Angela, Walda and Waldeline Francis, Loucie, Egretha, Flavie, Louis and Linda Louis; Nephews: Albert and Sadelin Francis, Shadrack, Evensky and Cedrick Joseph, Louicet, Niques, Marcerne, Util and Louisaint Louis; Cousins: Roland Francois, Ideja and Beaudelait Silly, Napela Leger, Ideja and Michelet Charles, Francique Eugene, Saintluc, Monique and Elizabeth Petion, Madame Encernio Petion (Iranise Charles), and Merilia Francois Magnant.

Funeral service will be announced at a later date.