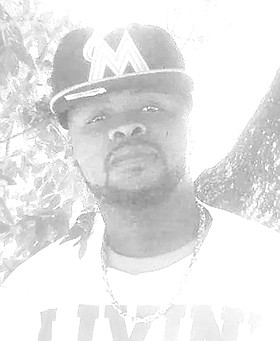 Davaunt Cherefant
unknown - unknown
Funeral Service for the late Davaunt Cherefant age 37 of Sandilands Village will be held on Saturday October 4 2019 at Church of Jesus Christ of Later Day Saints at 12:00noon. Officiating will be  President Charles Kempassisted. Interment will follow in Southern Cemetery, Cowpen & Spikenard Road. 
Left to Cherish fond memories are:Wife: Jackie Cherenfant (Separated)
Parents: Yolette Julmiste, Allpolen Paul and Anternio Julmiste (Stepfather)
Children: Devonique, Jade and Justin Cherenfant
Sisters: Antonine and Yonise Julmiste
Brothers: Guenix Cherenfant and Ronnie Julmiste (deceased)
Sister in Law: Britney Cherenfant
Nieces; Nephews: Emma and Matthew Cherenfant,Phynix and Serenity Saintil
Uncles: Mesidur Cherenfant and Vicvtor Prophet
Other Relatives and Friends: Chiner and Rosie Sanatus,Nadia,Lioni Claudette,Lionel(cousins and
family),Paul,Mr Manoly ,Brother and Sister Ballard, Brother and Sister Cherenfant, Lachelle Albury,Nancy
Hilaire and Family, Sheneka Demerit,Colin Marshall,Estafet Saintil,Stanley ,Marco Dauphin,Brenda and
Family,Sister Kemp The Bazard family and Many others.
Relatives and friends may pay their lasr respect at Evergreen Mortuary located on Collins Ave & 5th Terrace on Friday from 10:00a.m. - 5:00p.m. and again at the church on Saturday from 11:0a.m. until service time.