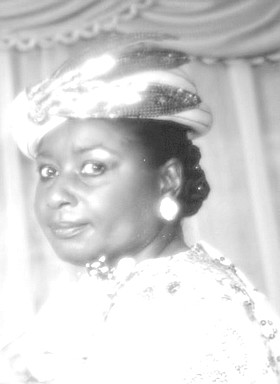 Sheva Queen Gaitor
unknown - unknown
Funeral Service for the late Sheva Queen Gaitor, aged 73 years, of Mastic Point, Andros, will be held on Saturday September 7th 2019 at 10:00 a.m. at Pleasant View Assemblies of God, Buzzard Bay, South Mastic Point Andros. Officiating will be Rev'd. Tyrone Sands assisted by Rev'd. Carl Oliver. Interment will follow in Mastic Point Cemetery, Mastic Point, Andros.
Left to cherish her fond memories are her Children: Dr. Portia Gaitor-Rolle, Glenn R., Patrick Gordon, Kenn L, Kneal Rex, Don Ringle, Wendle Jr, Dan T., (John Lynden-Deceased); Grand Children:Jonicka, Glennece, Javan, Jamal, GlenJaun, Adrian, Julena, Shaniqua, Danielle, John Jr , Alexus, Kiano LJ, Letetia, Kneal Jr, Christina, Shakneal, Vinique, Cyntyche, Lyniece, Kirquenique, Andrenique, Tyrece, Julio, Dominique, Glevanni, Glentica, Shakita, Chad, Keshia, Imani, Sanchez, Valdez, Kareem; Great-grandchildren: Garinique, Darrea, Zephanae, Skylar, Carlaya; Aunt: Manda Thompson; Son-in-law: Andrew Rolle; Daughters-in-law: Juanita Reccie Gaitor, Shiobhand Gaitor, Erin Denise Gaitor (Andrea Rolle, Angela Pickstock) Sister-in-Law: Lynette 'Bergie' Jones; Brothers-in law: William Gaitor and family and Vandyke Stuart and family; Numerous Nieces and Nephews Including : Sheva, Leroy, Livingston, Donald, Gregory, Nathan, Ursula, Joan Brown, Elvara, Carlos, Sam,Wesley, Jeff, Desmond, Tyrone,  Pollyann, Jen, Danessa, Edney, Pedro, Trevor, Nicole, Toya, Tia, Tedra, Tadra, Kaye, Elvis, Every, Melrose, Perry, Gladstone; Numerous Cousins Including : Bishop Caleb Evans and Family, Mrs.Mary Bowleg and Family, Mrs.Jenna Pratt and Family, Rev Harvey Woodside and Family, Mr. Ulric Woodside and Family, Everlina, Dora,  Simon, Moses, Peter, Ms.Catherine Storr and Family, Mr. Prince Mackey and Family, Ms.Henretta Rolle and Family; Adopted children:  Yvette, Lynden, Germaine, Dorothy, Raven, Carlson, Synamon, Holly, Shariff, Rollins,Valderine, Dencil, Hugh, Juvan, Ivas, Randa, Andrea and Ania, Gayle Grant, Shelton Oliver; Other Relatives/ Friends but not limited to: Dr. Gertrude Holder,The Knowles Family, Mrs Amy Campbell and Family, Pastor Gregory Rolle and Family, Mr. Rex Rolle and Family, Mrs. Juliette Roberts-Gaitor,The Bootle Family, Rev. Carl Oliver and Family, Rev. Filmore Russell and Family, Mrs. Diana Beneby and Family, Ms.Pearl Simmons and Family, Ms. Lorraine Rolle,The Colebrook Family, Pastor Freddie Barr and Family, The Williams Family, Mrs. Martha Smith and Family, Mrs Sandra Gibson, Ms.Carolyne Turnquest, Mrs. Rolle-(Btvi) Minister Janet Grant, Dr. Donna Minnis-(Btvi)The Entire Community of Buzzard Bay, North and South Mastic Point, Lowe Sound, Conch Sound, Nicholl's Town, The Prayer Band, Officers and Members of the Northern Star Burial Society and Kho-Kho Rolle.
Friends may pay their last respects on Friday at the Church in Mastic Point, Andros from 5:00 p.m. until service time on Saturday.