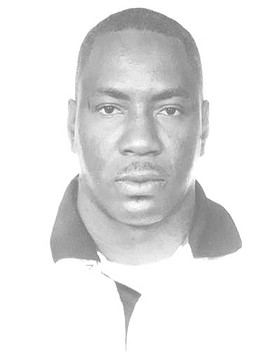 Dwight "Yight" Sonnie Miller
unknown - unknown
Funeral service for the late Dwight Sonnie Miller affectionately called "Yight" age 35 years of Key West will be held on Saturday, September 21st, 2019 at 12:00 p.m. at New Bethany Baptist Cathedral, Key West Street. Officiating will be Bishop Victor Cooper Jr. assisted by Other Ministers of the Gospel. Interment will follow in Woodlawn Gardens, Soldier Road.
Left to cherish his fond memories are his Mother: Sylvia Musgrove; Father: Sonnie Roy Miller; Daughter: Dwightiesha; Sisters: Debra Mompremier, Willamae Duncombe, Rochelle Butler, Karen and Racquel Miller, Kimberly Rigby and Lynnaire Mackey; Brothers: R/Insp Herbert Duncombe and Charimain of the Police Staff Association Sgt Sonny Miller; Adopted Brothers: Moralus Joseph, Tessio Hanna, Aunt Sandra Miller; Special Friend: Vaddayisha Gibson; Sisters-in-law: Mildred Duncombe, Valerie Miller; Brothers-in-law: Rollin Mompremier, Mario Butler and Alverez Rigby; Nieces: Darlene Johnson, Dawnea Duncombe, Shakeisha and Wintisha Penn, Denterly Presendieu, Dreka Major, Melissa Higgs, Georgette Sweeting, Rochelle Pierre, Rodnea McIntosh, Wendy Williams, Luciana, Dwyanell, Sontae and Valdesha Miller, Justina Mackey, Shondra Thurston, Carinique Whylly; Nephews: 3722 CPL Devon Whylly, Lt George Higgs, Shakeno Johnson, Manes Presendieu, Terran, Ivan and Rodney William, Alexandro, Luciano Ryan, Jaden, Alverz Jr, Kevin and Teshon; Grand Nieces and Nephews; Emerson Jr, Mike Dreko, Miracle, Marissa, Georgia, Georgio, Deashton, Mariah, Marion, Tessaneke, Patrick Jr, Kendon, Danae, Rachel, Renae, Darinae, Joshua, Joel, Jarai; Cousins: Cardo, Craig, Valencia, Val, Kia, Crystal, Kerry, Kayla, Tyronique, Tyler, Corey, Jackie, Bruno, Gwen, Freddymae; Other relatives and friends Including: Cocheese Mackey, Kevin Bullard, Nancy Wilmott, Greg Knowles, Christian Johnson, Colin Wright, Elsie Roker & family, Brice and Musgrove family, Carlton Strachan, Ria, Deandra, Mark Pedican, Hellarian Butler, Shantell Cox, Neaks, Janet, Raychelle Higgs, Altheia King, Susan Foot, Sam Reckley, Adrian, Morvin, Marvin, Kicking, Delvin, Sidy, Ellen, Ashyd, Shakera, Laway, Rissa, Patrice Outten & family, Alvin, Craig Sutherland, Sharon & Natasha Davis, Elijah Rahming, Papi, Rat, Becka, Donavon, Shortman, Sty, Turtle, Nardo, Gervin, Nathan, Lance, Tavares, Bryan Thurston & family, Irene Sawyer & Family, Devanie, Wellington Roker, Marisol Morley, Walton Dean, Doreen Brown & family, Davis Family, Key West St. Family, Florida Court Family, Rev Winston Penn, Kiffer Morris, Englerston Seventh Day Adventist Church Family, New Bethany Church, Executives of the Police Staff Association, Homicide section of the Royal Bahamas Police Force, The Cybots Basketball Club and the Cox family.
We the Family, apologies for unmentioned names, know that it is unintentional.
Viewing will be held in the Celestial Suite at Restview Memorial Mortuary and Crematorium Ltd., Robinson and Soldier Roads on Friday from 10:00 a.m. to 6:00 p.m. and at the church on Saturday from 10:30 a.m. until service time.