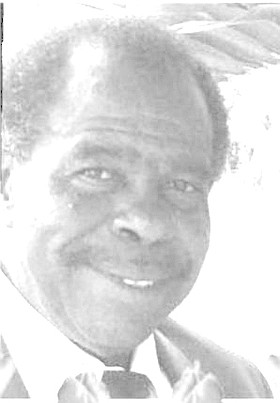 James A Ellis
unknown - unknown
Funeral Service for
James A. Ellis
of 36 Colony Village who died on Tuesday, January 7th , 2020 will be held on Sunday, January 26th, 2020 at 1 p.m. at Marantha Seventh-Day Adventist Church, Prince Charles Drive. Officiating will be Pastor Valentino Campbell. Cremation will follow.
He is survived by his Sons: Antoine Jerome Ellis, Adolphus Ellis, Lofton Ellis, P/C 2638 Antoine Ellis (Teriska), Darren Ellis and Jordan Ellis; Daughters: Venissa Ellis, Gayle Lightbourne Ingraham (Philip) Mezchelyn Butler, Nicole Charlton, Emily, Andrea and Alma Darville, Allison Williams, Angenica Ellis and Shericka Jolly; Grand-children: Jacquilia Newton, Stefan Knowles, Summer and Skye Ingraham, Lateasha, Shaquille, Tanisha, Shelda, Antoine Jr., Aiden, A'Naiz and Evan Ellis, Christopher and Christian Butler, and Leah Julia Ellis; Great-Grandchildren: Zahreya, Ethan, Ellis, Zahnique Rolle, Jamiah Bethel, Gianna Charles and Aiden Charles, Serena Davis; Brother: Leroy Jennings; Sisters: Larriola Coverly (Emerson) and Gaynel Ellis; Brother-In-Law: Carvel Moxey; Nieces: Antionette Moxey, Blondel Christian (Everald), Cassandra and Kashona Laramore, Angenika Coverly; Nephews: Stephen Miller (Maydon), Giovanni and Lamond Moxey, Bradley Jennings (Marie), Claude Joseph (Darlene), Richard Laramore (Kay), Stephano, Anthony Jennings, Quincy Stubbs, Emerson Coverly Jr.; A host of other Relatives and Friends including: Roslyn Sands, Emmanuel Glinton, Harris, Charlton, Lightbourne, Newton, Andrews, Bullard, Wallace, Burrows, Archer, Wilson families, Edney "Chief" Butler, The Ragged Island Street and Balfour Avenue crew, Majestic Tours, Bahamas Experience, Richard Wells, Allouetta Munroe, and P.M.H. Male Surgical 2 staff. Family apologizes for any exclusion of any close relatives and friends.
Friends may pay their last respects at East Sunrise Mortuary, #183 Baillou Hill Road & Cordeaux Avenue from 10 a.m. to 4 p.m. on Saturday and again at the Church from 12 noon on Sunday until service time.