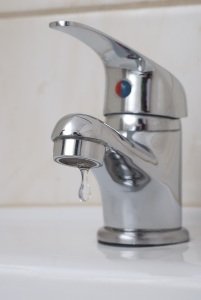 Stories this photo appears in:

Consolidated Water has confirmed the Water & Sewerage Corporation is examining "alternatives" to extending its Windsor plant water supply agreement for another five years, potentially jeopardising $7.5 million in annual revenues.

ELECTRICAL failure at the Windsor pumping station was the cause of water supply interruption in western New Providence over the weekend.

New Providence's frequent supply shortages resulted in the Water & Sewerage Corporation making compromises on water quality and maintenance of a key reverse osmosis plant, Tribune Business can reveal.

The Water & Sewerage Corporation was unable to hold Consolidated Water accountable for "numerous contractual breaches" because it owed the BISX-listed firm more than $8 million in defaulted payments.
IT IS STILL too early to expect tangible results from the $81 million contract with an Israeli company to reduce leakage from the island's water supply network, the Water and Sewerage Corporation says.

THE Water and Sewage corporation will periodically interrupt water services for residents of New Providence until further notice according to Visna Armbrister, customer service manager.

BISX-listed Consolidated Water is aiming to move "full speed ahead" with its 50/50 western New Providence water supply joint venture in the coming weeks, pledging that customers in the area will see improved water quality by 2012 year-end.

WATER and Sewage Corporation general manager, Glen Laville said WSC still has to invest upwards of an estimated $100 million to complete water main replacements on New Providence with the figure growing larger if the Family Islands are included.

NON-REVENUE water losses in New Providence account for 56 per cent of the Water and Sewerage Corporation's supply, its general manager said yesterday, adding that system leaks were about three-four times' the international average for a properly-run water utility.

THE Water and Sewerage Corporation (WSC) is aiming to expand its customer base "as much as possible", its general manager telling Tribune Business yesterday it wanted to win back the 60 per cent of New Providence residents currently using private wells.

A FURIOUS battle between several homeowners and the developer at an Exuma-based real estate/tourism development has broken out, Tribune Business can reveal, with the Water & Sewerage Corporation caught in the middle over claims its failure to provide an alternative water supply is "damaging the image of the Bahamas" in investor eyes.