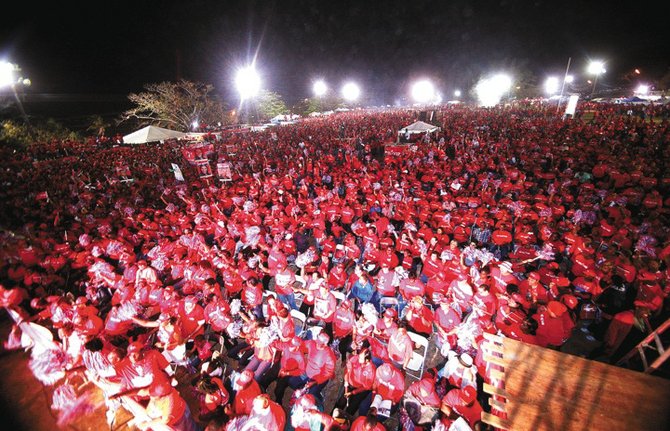 FNM supporters at a Clifford Park rally ahead of the 2012 general election.
Stories this photo appears in:

A FORMER Free National Movement MP who lost his bid to be re-elected during the 2012 general election, has insisted that the party is facing financial troubles with several of its main funders threatening to "abandon ship" if the infighting and leadership issues are not resolved.

BATTLING a sore throat, Prime Minister Hubert Ingraham last night rallied his troops at a massive event at Clifford Park.