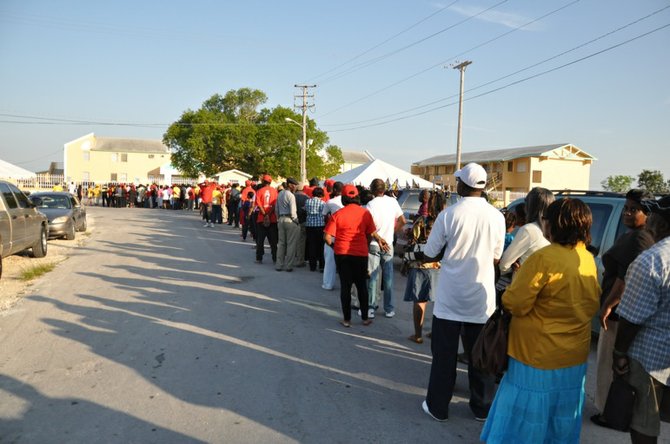 Voters line up in Grand Bahama.
Stories this photo appears in:
There is lingering political fatigue that has contributed - in large part - to voter apathy.

DISTRAUGHT FNM supporters branded the Bahamas "ungrateful" and claimed the country would head to a recession under the new PLP government.

FREEPORT – The election process went smooth at many of the polling stations throughout Grand Bahama, where some 26,000 voters are registered.