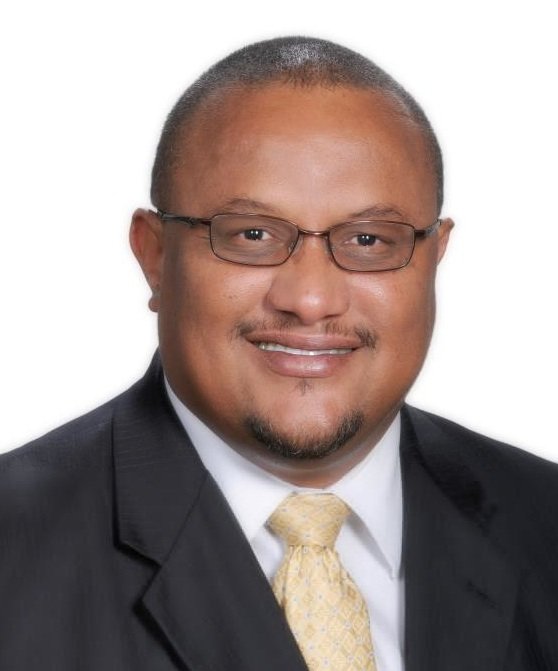 Gregory Moss
Stories this photo appears in:

IF A man hits you, he is not just hitting you, he is hitting your daughter, your unborn granddaughter, and he is teaching your son how to hit a woman, Marco City MP Gregory Moss said at an anti-domestic violence candlelight vigil in Grand Bahama.
MARCO City member of parliament Greg Moss said he will participate in an initiative to repeal value added tax (VAT) at the earliest opportunity possible as he accused the government of "double taxing" Bahamians.

MARCO City MP Gregory Moss yesterday suggested that the government further postpone the constitutional referendum until it resolves major issues that are likely to polarise the vote.
MARCO City MP Gregory Moss said yesterday that the execution of the government's new immigration policy was "nonsensical" and a distraction from important national issues.

The National Insurance Board's (NIB) former chairman "was emphatic" that no Cabinet ministers urged him to treat the $10 million investment offering by BAF Financial's parent "in a preferential way", an audit report has disclosed.

AXED Chairman Gregory Moss fought a contempt application in Supreme Court yesterday brought against him by National Insurance Board Director Algernon Cargill.

FREE National Movement leader Dr Hubert Minnis yesterday insisted that government operatives are hard at work shifting the public attention from the allegations against NIB chairman Greg Moss.

The National Insurance Board's (NIB) chairman is being sued for almost $400,000 by two partners and a lender over payments related to a Freeport commercial development in which he is a shareholder, court documents have revealed.