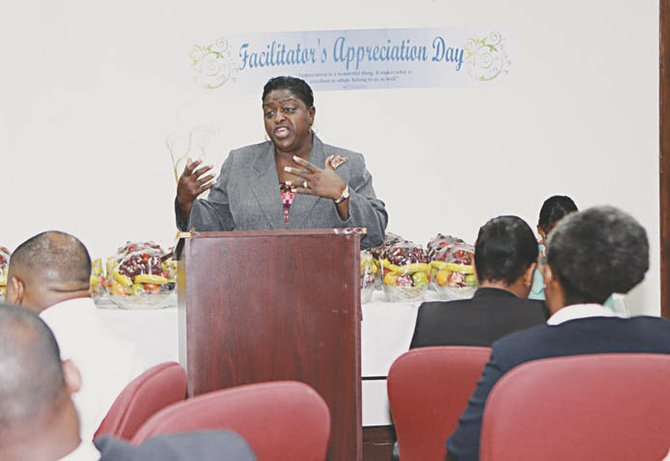 Stories this photo appears in:

NEW research shows domestic violence is a major driver of country's crime problems, Social Service Minister Melanie Griffin revealed.

SOCIAL Services Minister Melanie Griffin said it is likely that her ministry will request more money from the government to cover increased requests for assistance with electricity and rent payments.

IF left unchecked, the lack of the "proper socialisation" among Bahamian children will compromise their future, Minister of Social Services Melanie Griffin said.