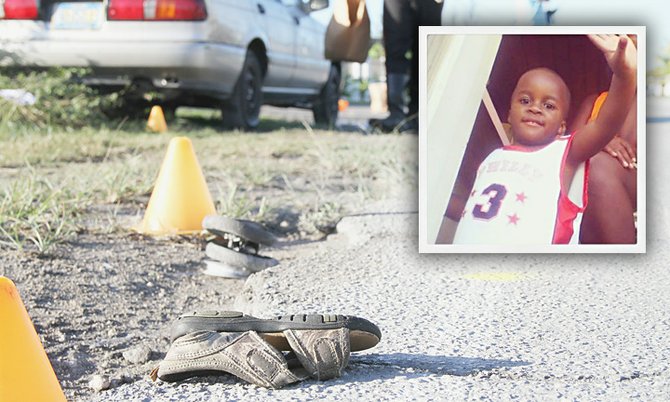 Stories this photo appears in:

POLICE say they still have no leads in the hit and run that claimed the life of a three-year-old boy and seriously injured his mother.

"HOW can we be so heartless?" was the question the Tall Pines MP put to Bahamians yesterday when offering a $2,000 cash reward for any information leading to the arrest and prosecution of the driver responsible for last week's hit-and-run accident.

A THREE-year-old boy is dead and his mother is fighting for her life in hospital after they were the victims of a hit-and-run accident early yesterday morning.