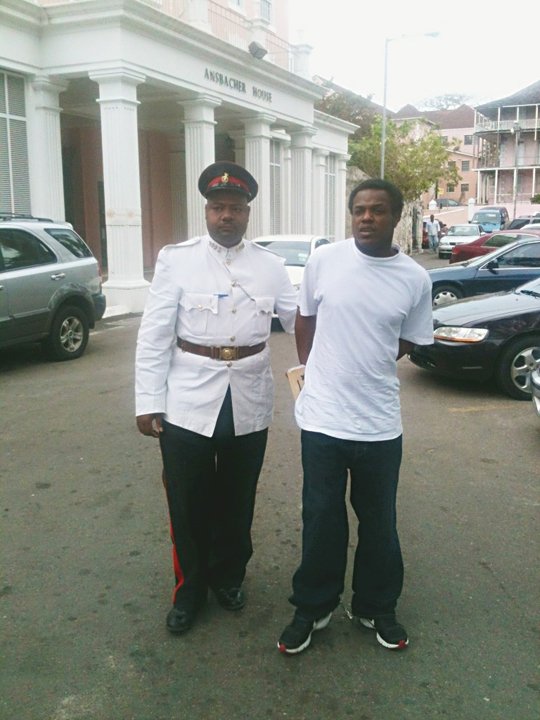 Rafik Turnquest, 27, of Toote Shop Corner escorted from court.
Stories this photo appears in:

A MAN accused of trying to murder a mother, son and nephew was acquitted of triple attempted murder in Supreme Court yesterday when the judge directed the jury to deliver a unanimous not guilty verdict.

IF the bullets that struck a female shooting victim on April 8, 2011, hit a major blood vessel, she could have bled to death very quickly, a jury was told yesterday.

A WOMAN told a court yesterday how the car she and her nephew were in was fired upon.