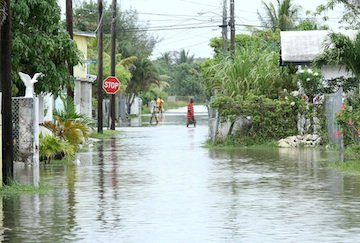 The Pinewood area has been prone to flooding after heavy rainfall.
Stories this photo appears in:

OFFICIALS are expected to complete drawings for the new Pinewood Gardens drainage system within the next two weeks, according to the constituency's Member of Parliament Khaalis Rolle.

INSURANCE companies reportedly have "a lot of claims coming in" following severe flooding across New Providence, according to industry insiders.

THE National Emergency Management Agency helped several residents in New Providence whose homes were compromised after yesterday's rain.