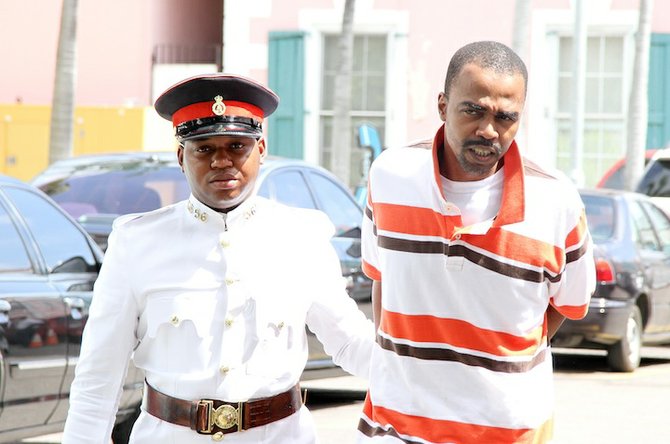 Kofhe Goodman at an earlier court appearance.
Stories this photo appears in:
KOFHE Goodman was unanimously convicted by a Supreme Court jury yesterday in his retrial for the killing of 11-year-old Marco Archer nearly six years ago.
KOFHE Goodman, who was sentenced to death for the murder of 11-year-old Marco Archer, will be retried in the Supreme Court after the Court of Appeal yesterday quashed his conviction and sentence.
DEATH row inmate and convicted child killer Kofhe Goodman must wait four months before his appeal hearing takes place in the country's second highest court.
Kofhe Goodman has been sentenced to death.
CONVICTED child killer Kofhe Goodman has appeared in court again to deny making death threats against five jurors and spitting on one of them.