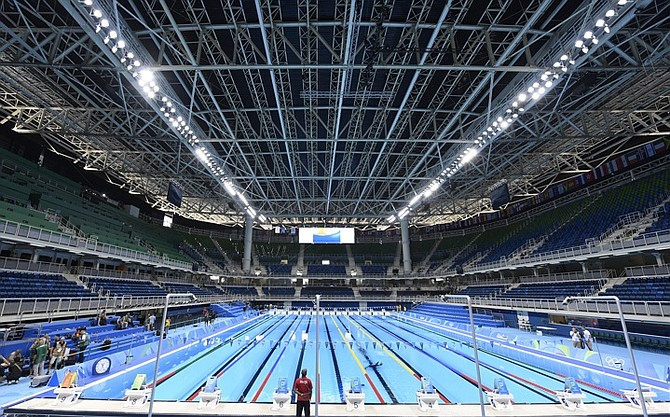 Stories this photo appears in:

A disappointing start for Arianna Vanderpool-Wallace as she finishes seventh in heat 12 of the 100m freestyle.

Day two for the Bahamas at the Rio Olympics.

RIO de Janeiro, Brazil: The Olympic debut of Dustin Tynes came to an abrupt end as he touched the wall in the eighth and final spot in the men's 100 metre breaststroke on Saturday at the newly built Olympic Aquatic Swimming Complex in the Barra Olympic Park.