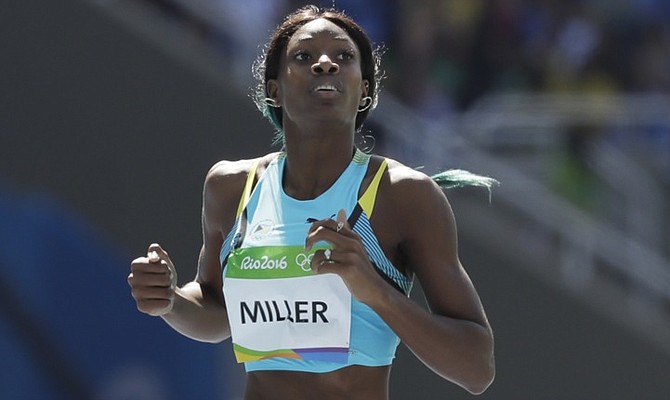 Shaunae Miller winning her heat in the 400m. (AP)
Stories this photo appears in:

IN 2004, Tonique Williams-Darling achieved the lofty goals of an Olympic title and the IAAF Golden League Jackpot in the 400m.

Team Bahamas in action in Rio.

RIO de Janeiro, Brazil: Shaunae Miller made her opening round of the women's 400 metres look so easy on Saturday at the Olympic Stadium.