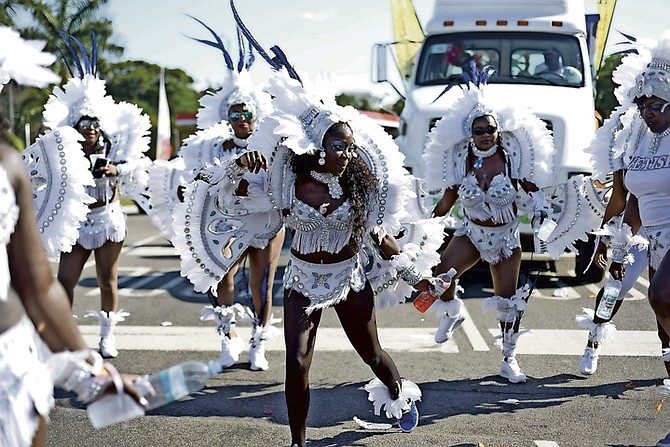 A scene from last year's Road Fever parade.
Stories this photo appears in:
AFTER the postponement of Bahamas Junkanoo Carnival by two weeks, angry members of the Bahamas Carnival Band Owners Association (BCBOA) said they still want to forge ahead with the event's Road Fever parade as originally scheduled.
THE Fetish Junkanoo Carnival Company was crowned the winner of the second annual Road Fever Parade, which was hailed as "a step in the right direction" despite being marred by delays and confusion throughout Saturday afternoon.