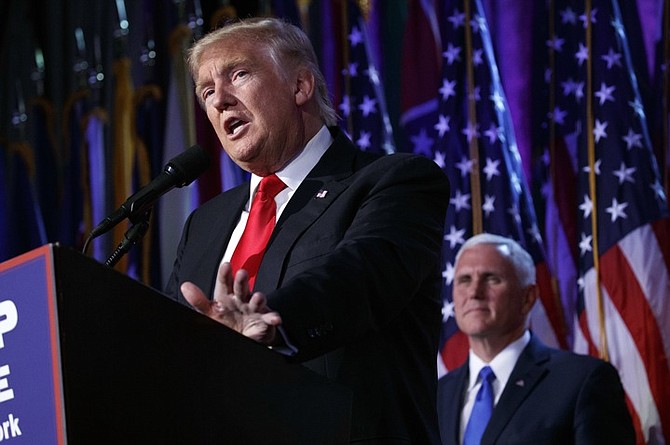 Vice president-elect Mike Pence, right, watches as President-elect Donald Trump speaks during an election night rally. (AP Photo/ Evan Vucci)

Stories this photo appears in:

TWO veteran Progressive Liberal Party members yesterday told The Tribune that the unexpected results of the United States' presidential election could signal a defeat at the polls for the governing party, with one insisting that the party use this as a "wake-up call" as it prepares to campaign for the impending election.

WASHINGTON (AP) — Donald Trump claimed his place Wednesday as America's 45th president, an astonishing victory for the celebrity businessman and political novice who capitalised on voters' economic anxieties, took advantage of racial tensions and overcame a string of sexual assault allegations on his way to the White House.