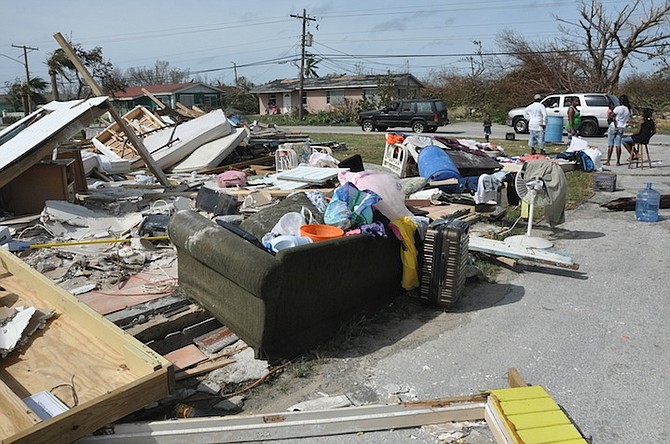 The aftermath of Hurricane Matthew on Grand Bahama. Photo: Vandyke Hepburn
Stories this photo appears in:

ONE vendor received $1.7 million to clean up Grand Bahama after the passage of Hurricane Matthew "without a contract," according to Minister of State for Grand Bahama Kwasi Thompson who said he saw no inspection form to provide evidence of what work was done.

Latest on school openings.

IT's a "heck of a time" in Grand Bahama, an island administrator said on Sunday as residents continued clearing debris from roads, homes and passage ways following the damage inflicted on the island by Hurricane Matthew.