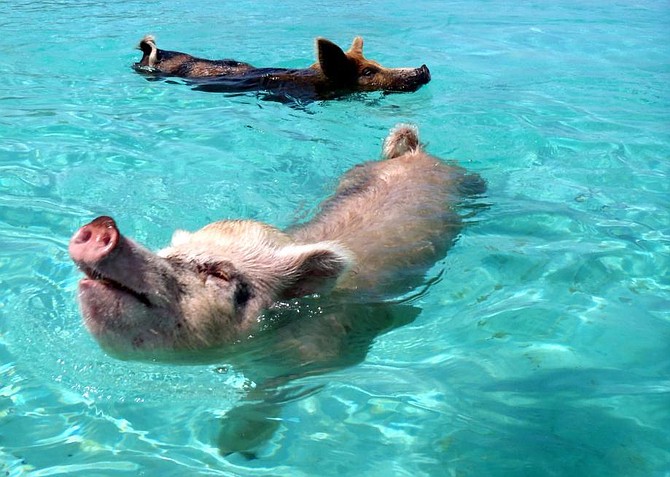 The swimming pigs of Exuma are world renowned as a Bahamas tourist attraction
Stories this photo appears in:

EXUMA'S swimming pigs died from ingesting "sand material," according to Minister of Agriculture and Fisheries V Alfred Gray.

BAHAMAS Humane Society President Kim Aranha yesterday questioned why the results of autopsies performed on the seven swimming pigs that died in the Exumas have not yet been released to the public.

INVESTIGATIONS are underway to determine what killed a number of swimming pigs in the Exumas, according to officials at the Bahamas Humane Society (BHS) on Sunday.