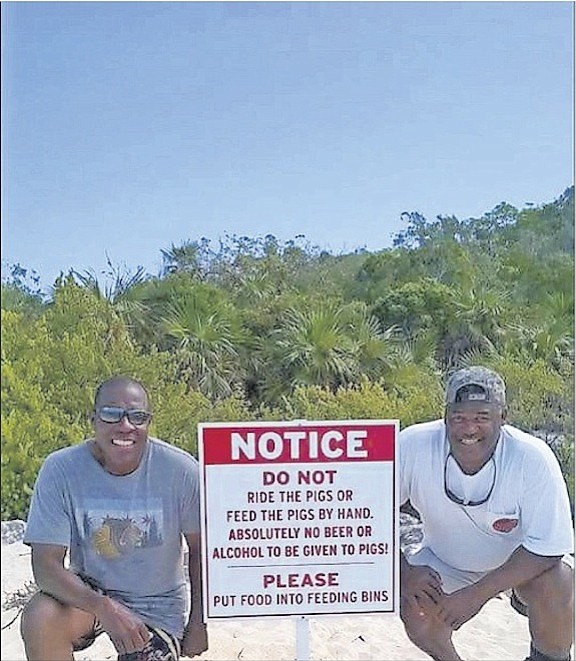 New signs have been erected giving guidance to visitors.
Stories this photo appears in:

Kim Aranha questions why an immediate recall of contaminated pig feed from the government's feed mill has not been forthcoming and calls for the release of the report of the investigation into the deaths of Exuma's swimming pigs . . .