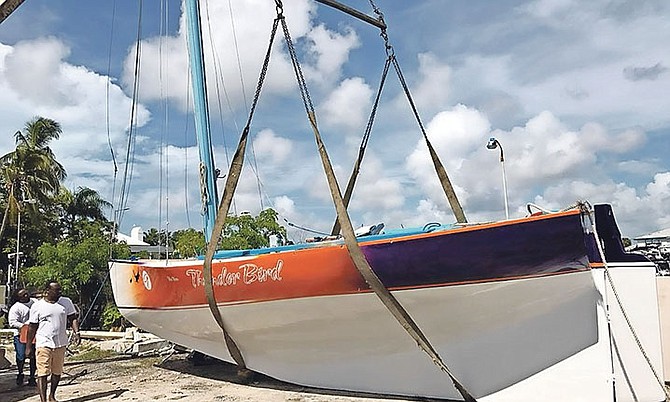 The PM Thunderbird.
Stories this photo appears in:

ALTHOUGH his PM Thunderbird received permission from the Minister of Agriculture and Marine Resources Renward Wells to sail in the Best of the Best Regatta this weekend, a number of the A Class boats said they won't be at the starting line this weekend if Rev Dr Philip McPhee sails his boat.

FOLLOWING a spirited meeting of boat owners ahead of the 2nd Annual Best of The Best regatta, which kicks off in Montagu Bay on Thursday, December 7, the "PM Thunderbird" has been ruled eligible and will be sailing in its A-Class races.

After making all of the necessary adjustments to the banned Tanqueray boat, the Rev Dr Philip McPhee still doesn't understand why his PM Thunderbird is not being allowed to sail.