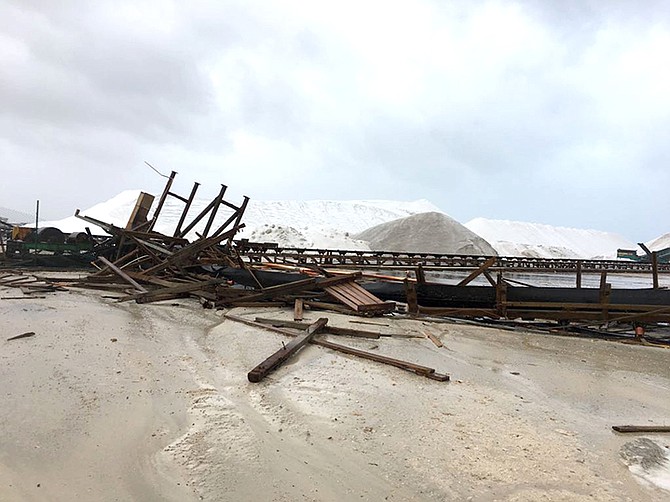 A photo from What's App showing damage to the Morton Salt compound.
Stories this photo appears in:

MORTON Salt, the largest employer in Inagua, sustained "extensive" roof damage as a result of Hurricane Irma's powerful winds.
AUTHORITIES on the ground in Inagua are working to determine the extent of hurricane damages sustained at the Morton Salt compound.