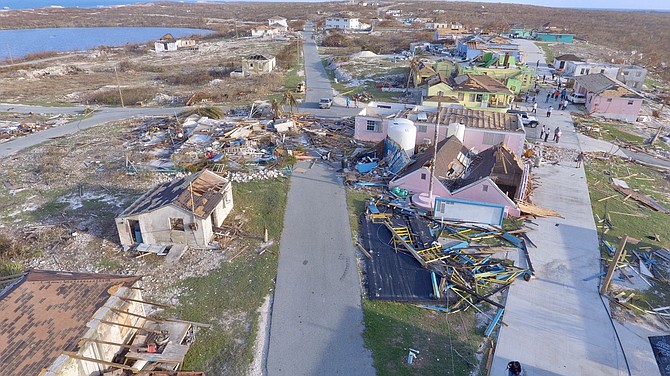 Hurricane damage on Ragged Island pictured in 2017 after Irma.
Photo: Terrel W Carey/Tribune staff
(Caption updated with addition of 2017)
Stories this photo appears in:

FRUSTRATED Ragged Islanders are demanding the government prioritise critical restoration initiatives as protracted delays have handicapped local efforts to rebuild and restore normalcy to the hurricane-ravaged island.

RAGGED Island residents will have to wait another 90 days before water supply on the island is back to normal, Water and Sewerage Corporation Assistant General Manager of Family Island Operations Cyprian Gibson told The Tribune yesterday.

HEALTH and safety conditions on storm-stricken Ragged Island will only continue to deteriorate, Prime Minister Dr Hubert Minnis said yesterday as he urged the 18 remaining residents on the island to evacuate in the aftermath of Hurricane Irma, which has reduced most structures there to piles of rubble and rendered the island unlivable.