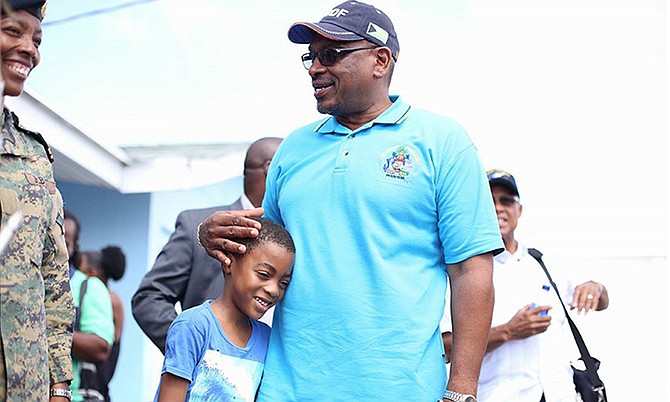 Prime Minister Dr Hubert Minnis on a trip to Inagua on Wednesday.
Stories this photo appears in:

DAYS after Ragged Island was ravaged by Hurricane Irma and deemed not fit for residents by Prime Minister Dr Hubert Minnis, he announced the government's intention to "transform" it into the first fully "green" island in the region.

ACCOMPANIED by a senior government delegation, returning residents of Inagua yesterday found an island that had withstood Hurricane Irma's blows, the hurricane only downing several lamp poles and causing roof damage to some structures.