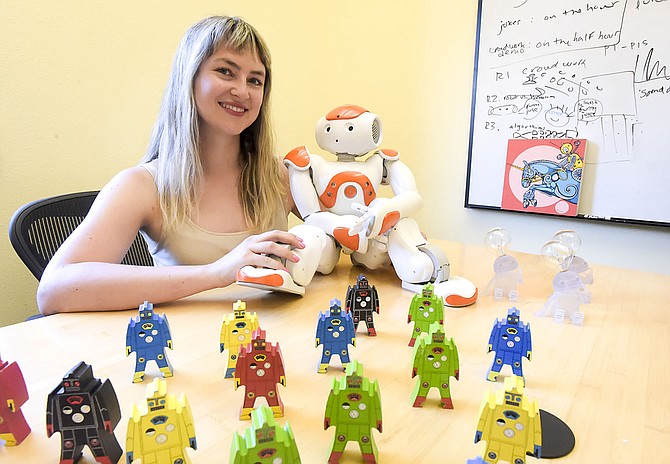 Heather Knight, a roboticist and assistant professor in the College of Engineering at Oregon State University, poses in her office, in Corvallis, Ore, with robot Ginger. Knight directs the CHARISMA, aka Collaborative Humans and Robots: Interaction, Sociability, Machine Learning, and Art, research lab, whose goal is to borrow on methods from the performing arts to create more socially intelligent robots. Photo: Andy Cripe/AP
Stories this photo appears in:

Heather Knight wants to make robots more charismatic.