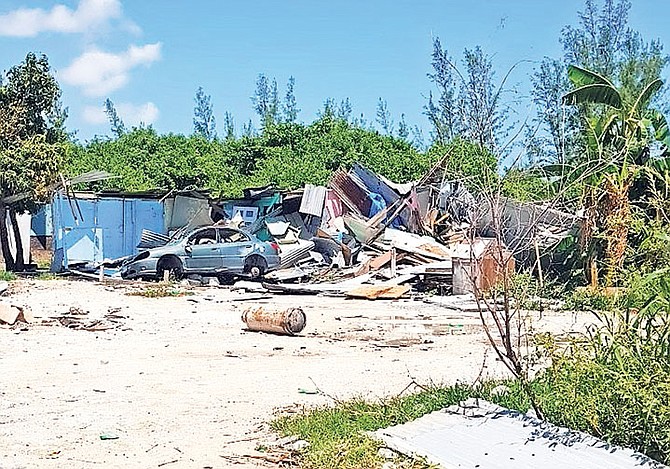 The shanty town at Hamster Road, in southern New Providence, where demolition has already taken place. Photo: Morgan Graham
Stories this photo appears in:

THE government's efforts to eradicate shanty town communities have come under fire, with prominent attorney and human rights activist Fred Smith yesterday threatening a lawsuit to block any attempts to raze homes in these areas.

OFFICIALS have conducted a study exploring affordable housing options to assist those who will be left homeless when the government continues shanty town demolition in New Providence.Labour Minister Dion Foulkes revealed the study will be used to ass

RIGHTS Bahamas said it now has evidence to take "constitutional action" against the government over its July 31, 2018, deadline mandating the eviction of all shanty town residents, arguing the decision was discriminatory.