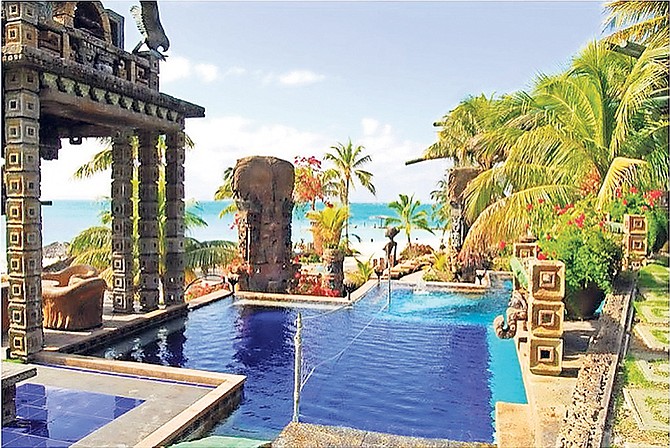 Nygard Cay
Stories this photo appears in:

Environmental activists are urging the Supreme Court to permit a receiver to seize possession of Nygard Cay, which was last valued at $14m, and sell it to satisfy its owner's Bahamian legal debts.

PETER Nygard has been accused of raping ten women, including nine Bahamians, in a wide-ranging criminal enterprise that involved intimidating victims and offering them hush money for over more than a decade.

PETER Nygard has paid a $2.6m settlement to Save The Bays which has allowed him to retake possession of Nygard Cay.

PETER Nygard is seeking damages from the government, claiming in writs filed in the Supreme Court this week that his constitutional rights have been breached and his property, Nygard Cay, has been wrongfully seized by the country's provost marshal.