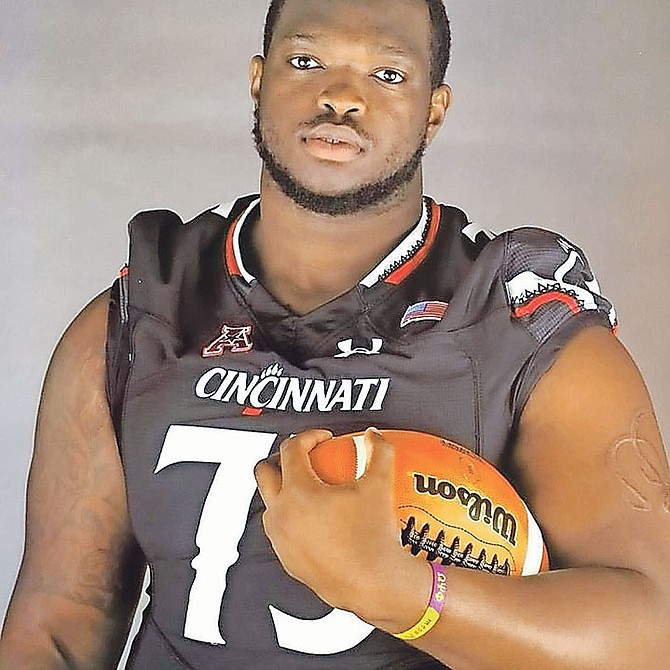 Chris Ferguson
Stories this photo appears in:

CHRIS Ferguson returned to the field for the Cincinnati Bearcats and the No.21 ranked team in the nation continued their successful run in conference play.The graduate offensive lineman got the start at left tackle and the Bearcats won 24-13 over Tul

THIS season was an historic series of milestones for both Chris Ferguson and his University of Cincinnati Bearcats football programme.

CHRIS Ferguson has stepped into the starting role on the offensive line for the Cincinnati Bearcats and has been one of the driving forces behind the team's dramatic improvement from a season ago.

NCAA Division I football officially kicked off last weekend and several Bahamian players had active season debuts for their respective universities.