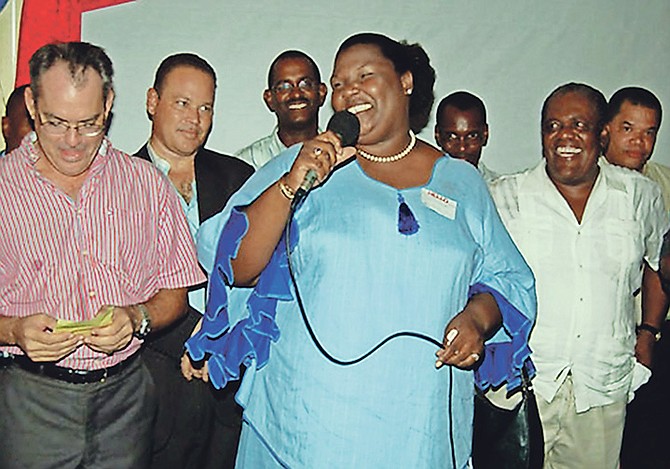 Jacinta with the FNM campaign in 2007.
Stories this photo appears in:

As a child, she would play school with her dolls and teach them things she had learnt. Her navel string is planted in Fox Hill and there, she grew up practicing on family and friends at home, putting them in school for fun, too. Now that she is grown and has her own school located in the heart of Fox Hill, she is taking on a new responsibility; one that requires her to champion the rights of men, women, boys and girls throughout the country.