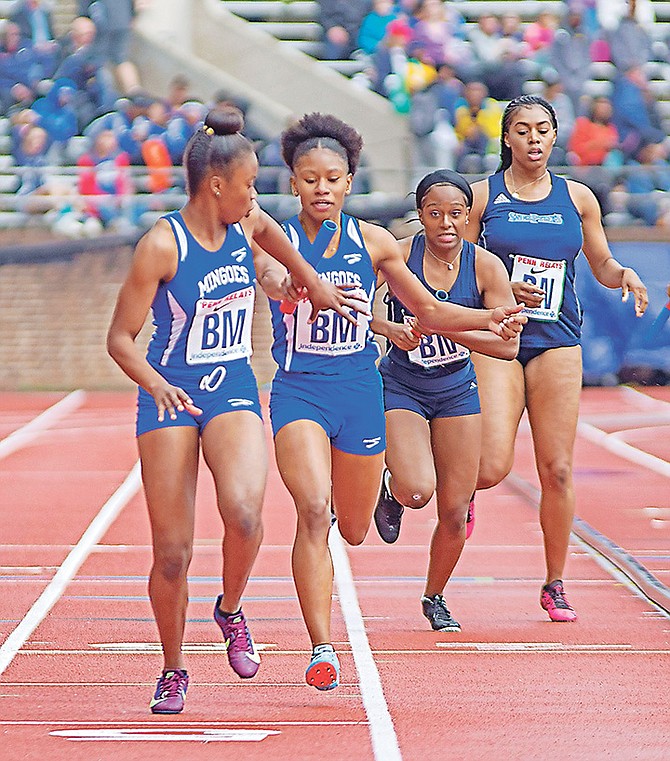 Gabrielle Shannon hands the baton to Romica Josey for the third leg of the women's 4x200 metre relay. The team of Destiny Pratt, Shannon, Josey and Alexandria Strachan ran 1:44.39 to finish 26th overall. There were 41 teams entered.
Photos courtesy of UB Athletics
Stories this photo appears in:

PHILADELPHIA, Pennsylvania — The UB Mingoes turned in strong performances at the 125th running of the University of Pennsylvania Relays over the weekend despite the rain and weather hurting much of their performances.