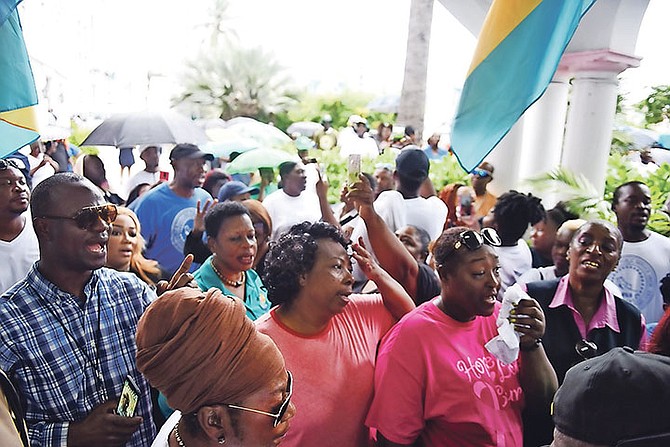 The protest at Rawson Square.
Stories this photo appears in:

The Government must explain why it is "in such dire financial straits" that it cannot meet public sector worker demands, trade union leaders warned yesterday.

PRIME Minister Dr Hubert Minnis hopes that union representatives will come to appreciate the less-than-ideal state of the government's finances when he meets them on Saturday, but says he understands the anger and frustration of Bahamian workers.