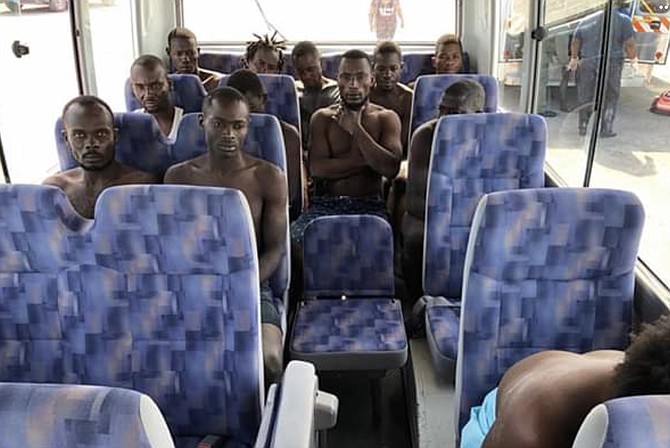 Survivors of the tragedy on a bus after being rescued.
Stories this photo appears in:
IMMIGRATION Minister Brent Symonette has appealed to migrants contemplating the treacherous journey from Haiti to consider applying for work permits before risking their lives to enter The Bahamas illegally.

In the worst migrant boating tragedy in Bahamian waters since 2013, officials said 27 Haitians are dead and 18 survived after their boat hit a reef on Friday night and sunk.
SIXTEEN people are dead and 15 have been rescued after a Haitian refugee boat capsized off Abaco early on Saturday morning.