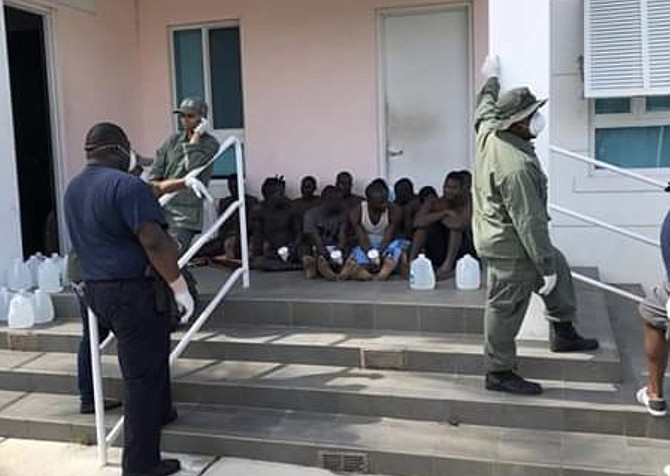 Stories this photo appears in:
The final death toll in the Abaco boat disaster could rise to as high as 65.

LEAGUE of Haitian Churches President Dr Jean Paul Charles yesterday called for greater efforts to discourage illegal migration from ports in Haiti as he mourned the scores of Haitian nationals who drowned in a fatal attempt at entering the country this weekend.
SIXTEEN people are dead and 15 have been rescued after a Haitian refugee boat capsized off Abaco early on Saturday morning.