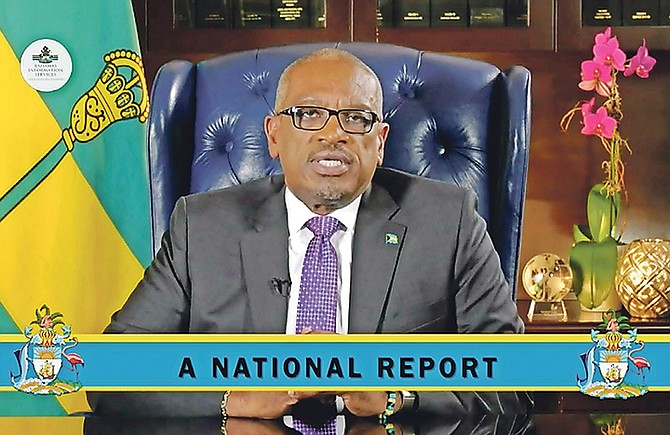 PRIME Minister Dr Hubert Minnis delivers his address on Monday night.
Stories this photo appears in:

THE general commentary after the prime minister's first official address of the year last week was that it was underwhelming. It lacked detail of how Bahamians would truly benefit. Despite indicating a major focus of the government was economic growth and expansion, it felt like what we've always had from Dr Hubert Minnis' administration – dangling of carrots for some point in the future.

PRIME Minister Dr Hubert Minnis promised an aggressive job growth agenda last night during his first national address of the year.

The prime minister last night called on The Bahamas to fulfill its "considerable untapped potential" in tourism after stopover visitor arrivals rose 10.4 percent for the first ten months of 2018.