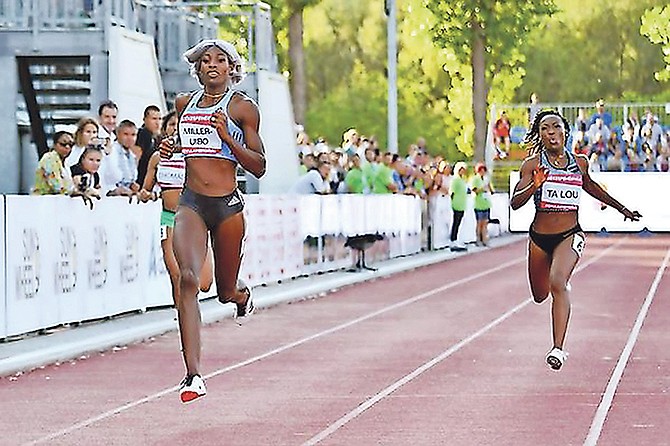 CRUISE CONTROL: Shaunae Miller-Uibo (left) wins the 200 metres at the Hungarian Grand Prix on Tuesday. In a season's best performance, she set another meet record.
Stories this photo appears in:
While Shaunae Miller-Uibo, with her silver hairstyle, inked her name on another meet record in producing a season's best performance, Steven Gardiner fell shy of eclipsing his own mark as they were both victorious in their respective events in Szekesfehervar, Hungary.