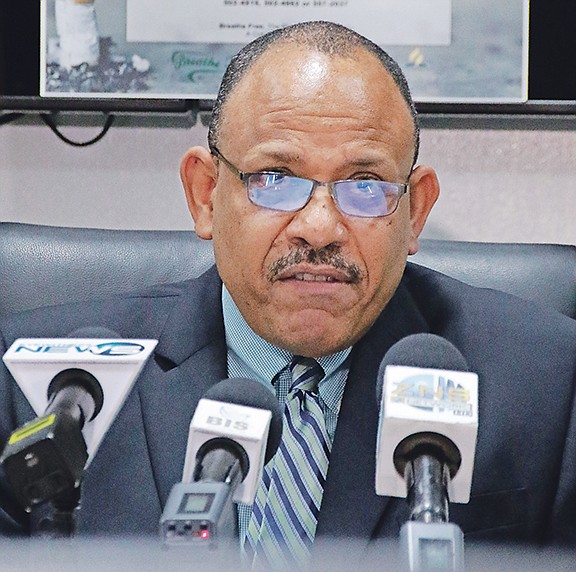 Minister of Health Dr Duane Sands.
Stories this photo appears in:
HEALTH officials are concerned post traumatic stress disorder (PTSD) and depression could be affecting a large number of Hurricane Dorian victims from Abaco and Grand Bahama.

HEALTH Minister Dr Duane Sands has expressed fears that the official death toll from Hurricane Dorian could reach "staggering" proportions.

Wednesday's news from Abaco and Grand Bahama.

MORE than one in ten Bahamians have been the victim of a non-consensual sex act, according to the Ministry of Health's recent STEPS survey. Health Minister Duane Sands yesterday described this as a "disturbing number". The survey found 13.1 percent

HEALTH Minister Dr Duane Sands yesterday said the public should not be alarmed by reports of an increase of a potentially deadly mosquito-borne virus present in central Florida.