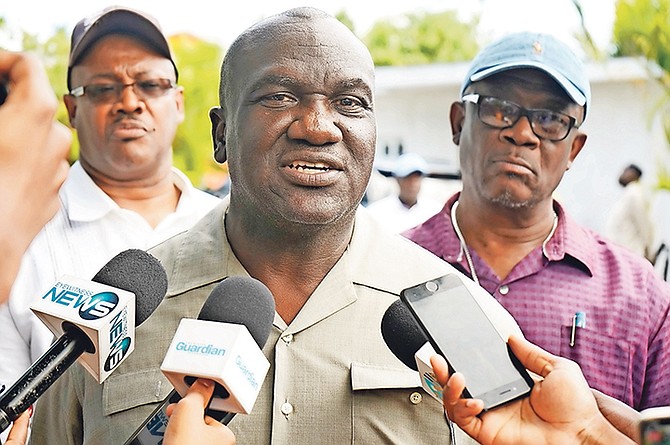 Bishop Delton Fernander, President of the Christian Council. Photo: Terrel W. Carey Sr/Tribune Staff
Stories this photo appears in:

THE Bahamas Christian Council is willing to assist the government with the burial of unidentified Dorian victims.Bishop Delton Fernander, BCC president, made the comment after a representative from the Disaster Reconstruction Authority told reporters

BAHAMAS Christian Council President Bishop Delton Fernander said Prime Minister Dr Hubert Minnis went beyond the duties of his office when he kicked down the back door of a shanty town structure.
WITH a wave of countries removing bans on marijuana, the subject of legalising or decriminalising the herb has been the subject of much discussion.

BAHAMAS Christian Council president Bishop Delton Fernander has called for a "amicable solution" in the matter involving the beating of a seventh grade student by an administrator at St Augustine's College last week.

THE Bahamas Christian Council has "never left the people," according to its president, Bishop Delton Fernander, who yesterday noted the council's work "behind the scenes" to comfort people affected by crime.