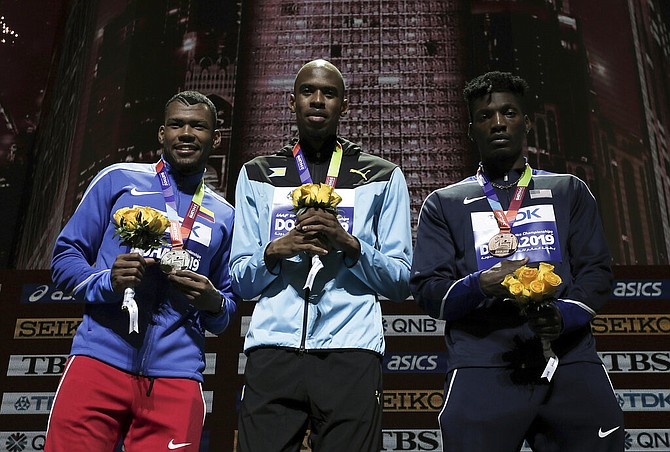 Steven Gardiner, gold, Anthony José Zambrano of Colombia, silver, and Fred Kerley, of the United States, bronze, during the medal ceremony for the men's 400m at the World Athletics Championships in Doha, Qatar, Saturday. (AP Photo/Nariman El-Mofty)
Stories this photo appears in:

DOHA, Qatar — It was a sleepless Friday night for Steven Gardiner, the newest Bahamian world track and field champion at the International Amateur Athletic Federation's 17th World Championships. That night, Gardiner noted that he only got about one

DOHA, Qatar: World champion. Those were the two words to label Steven Gardiner after he ran the "perfect race" to obliterate his own Bahamas men's 400 metre national record at the 17th IAAF World Athletic Championships.